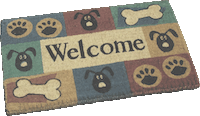 Welcome to Queen City Dog Training Club!
From puppy socialization to national competitions, we are here to help you train and have incredible fun with your dog. We offer classes in obedience, rally, conformation, scent work, and agility at our huge Sharonville facility. Beyond that, our members compete in herding, tracking, earth and field dog work, dock diving, canine freestyle, lure coursing and dog scouts as well as work in the community as therapy dogs, so there is plenty to join in with!

Queen City Dog Training Club is a member of the American Kennel Club® and offers AKC trials in obedience, rally, agility and tracking. Our facility is also rented out by other groups allowing for competitions organized by other clubs.
QCDTC Trials, Events & Seminars
Please go to our Trials & Events page for all the latest news on trials, events, seminars and run-thrus.
Learn more about classes at QCDTC
Aggressive Dog Policy
Is your dog aggressive or reactive? If your dog lunges, growls, and barks in a serious manner at other dogs or people, then these are signs of aggression.
Our classes are not designed for, nor will they be effective, for dealing with aggressive, reactive, or overly fearful dogs.
For these types of dogs, we would recommend seeking out a behaviorist, or trainer that specializes in dealing with such issues. We do not offer this type of training at Queen City Dog Training Club.
We can offer some suggestions for finding someone to help you and your dog.